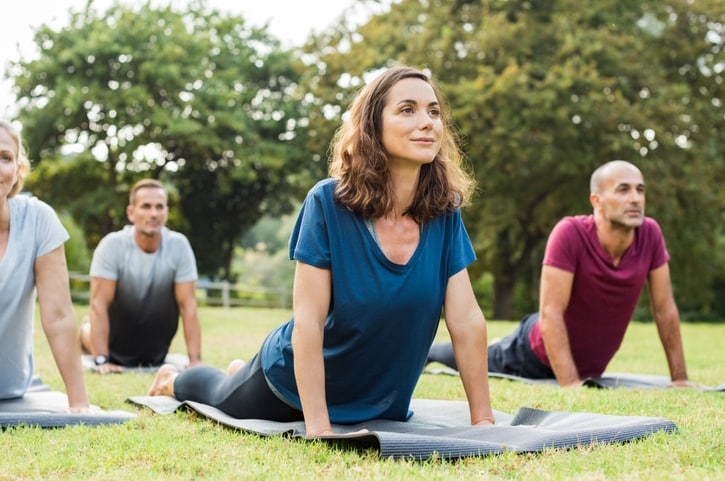 While the practice of yoga has been around for thousands of years, it has never been more popular than it is today. The growth of the wellness industry and the increasing popularity of yoga makes now the perfect time to consider a career as a yoga teacher. 
If you're a wellness and healing art enthusiast looking to seize the initiative and get into a fulfilling and rewarding career as a yoga teacher, the Vancouver School of Healing Arts offers a comprehensive Yoga Teacher Training program that can help you become an accomplished yoga teacher in just 12 weeks. Whether you're a seasoned yogi or just starting out, there are several reasons why now is the time to get your yoga teacher training.
The Health and Wellness Industry is Growing at an Unprecedented Rate
Although the practice of yoga had been witnessing a steady upsurge pre pandemic, the COVID-19 pandemic can be credited with the recent, unprecedented growth of the yoga industry. According to this report, the pandemic brought about the prevalence of stress, anxiety, depressive disorder, and insomnia, leading to the prominence of therapies such as yoga. 
The yoga industry is growing at an unprecedented rate, with no signs of slowing down. This increase in popularity has led to a corresponding increase in demand for yoga teachers. More people are looking for quality instruction, and there is a growing need for certified yoga teachers who can provide safe, effective, and enjoyable yoga classes.
The numbers are instructive, and they certainly open up exciting possibilities for people interested in pursuing a career in the industry. With a blend of cutting edge learning technologies and personalized coaching, our yoga teacher training program can help accelerate your entry into the industry and equip you with all the skills and knowledge necessary for a successful and rewarding career. 
People are Becoming Increasingly Wellness Oriented 
In addition to the industry's growth, people are becoming more willing to invest in their wellness. The average American yoga practitioner spends over a thousand dollars yearly on yoga-focused training and equipment.
With the stress and strain of daily life taking its toll on people's mental and physical health, it's no surprise that more people are turning to yoga to improve their well-being. As a result, they are more willing to spend money on their practice, including paying for quality yoga classes and teacher training programs.
The implication is that now is the perfect time to start your yoga teacher training, as there is a growing market for qualified and experienced yoga teachers. Our yoga teacher courses have been fine-tuned to deliver in-depth knowledge of industry-leading yoga techniques and methods to our students. Consequently, our students graduate feeling confident and work-ready, equipped with a versatile skill-set that they can immediately apply in their chosen fields. 
The Growth of the Online Yoga Sector
Another trend that makes now the perfect time to get your yoga teacher training is the growth of the online yoga sector. With the rise of technology and the internet, more people are turning to online yoga classes as a convenient and affordable way to practice. This has opened up new opportunities for yoga teachers, who can now reach a global audience with their classes. Whether you want to teach in a traditional yoga studio or reach students online, the opportunities to share your passion for yoga are greater now than ever.
One of the most rewarding aspects of being a yoga teacher is the opportunity to help others. As a yoga teacher, you will have the chance to work with students from all walks of life and help them improve their physical, mental, and emotional well-being. Whether you're working with students in a yoga studio or online, the impact you can have on their lives is immeasurable, and the fulfillment that comes from helping others is unparalleled.
Want to become a yoga teacher? Join us at our next Info Session on March 6th at 5pm PST. RSVP here.
Contact VSOHA to learn how to get started!